Are you or a loved one searching for the right senior living option? Are you thinking of a Quail Creek area nursing home?
It's important to explore and understand the various choices available. Seniors have different needs, and there are many options for what people would consider "nursing homes near Quail Creek."
Assisted living, memory care, and nursing home facilities offer different care services.
Each option caters to specific needs and preferences, providing different levels of senior care and support.
The Gardens at Quail Springs is a senior living community offering assisted living and memory care. We provide independence to older adults and peace of mind to family members.
Continue reading if you are searching for a long-term care facility in Oklahoma City. Let's embark on a journey to discover the options that will best meet the needs of you or your loved one.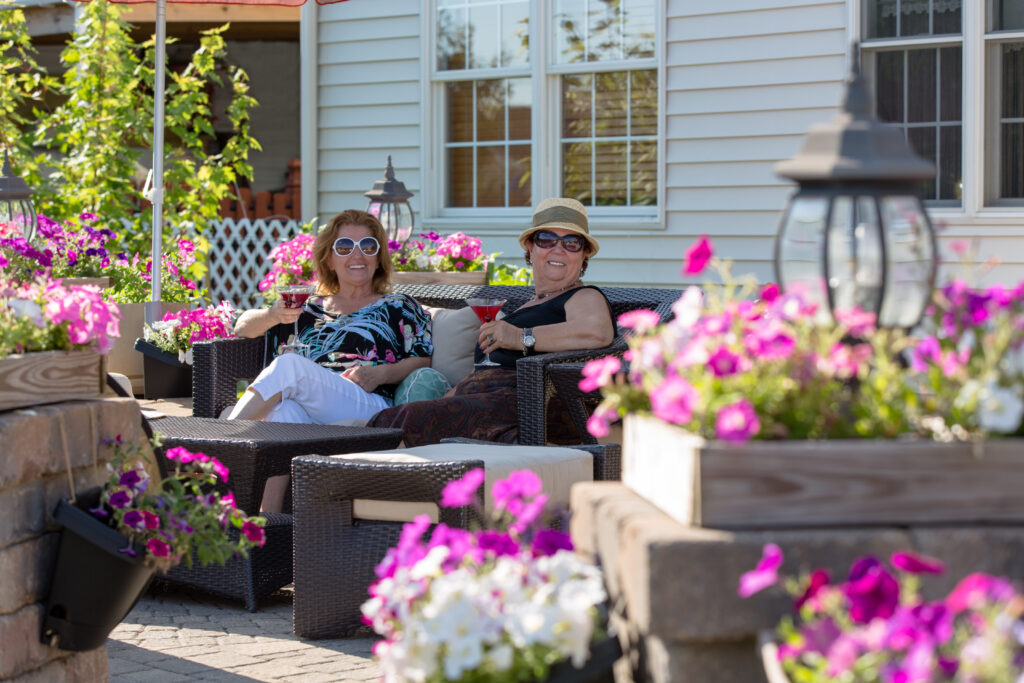 Defining Nursing Homes in Oklahoma City, OK
Nursing homes in Oklahoma, including those the Quail Creek neighborhood, specialize in providing comprehensive medical care and supervision to individuals with:
Complex chronic conditions
Injuries
Illness
Hospice
These facilities have a team of skilled healthcare professionals, including registered nurses and licensed practical nurses. The staff is available around the clock to address residents' medical needs.
Nursing homes often have on-site physicians or access to medical professionals who can provide:
Specialized care
Manage medications
Monitor residents' health conditions
In addition to medical care, nursing homes offer assistance with activities of daily living (ADLs):
Bathing
Dressing
Grooming
Eating
Toileting
Mobility
Assisted living facilities also provide these services. However, skilled nursing facilities help people who require a higher level of assistance.
Nursing home staff members are trained to handle various physical limitations and provide personalized assistance based on each resident's specific needs and abilities.
Furthermore, nursing homes may offer post-hospitalization or post-surgery rehabilitation services, such as:
Physical therapy
Occupational therapy
Speech therapy
These services aim to help residents regain their independence, improve their physical function, and enhance their overall quality of life.
Overall, nursing homes in Oklahoma, including those near the Quail Creek neighborhood, are well-equipped to cater to individuals with complex medical conditions, providing comprehensive medical care, supervision, and assistance with ADLs.
Financial Considerations: Medicare Coverage and Average Cost of Nursing Homes
Medicare is the federal health insurance program primarily for individuals aged 65 and older. The insurance covers certain medical services but has limitations regarding long-term care.
Medicare coverage for nursing home stays is typically limited to short-term rehabilitation stays after a hospitalization. It covers up to 100 days in a skilled nursing facility, but only if specific criteria are met. A prior hospital stay of at least three days and a need for skilled nursing or therapy services are the typical qualifiers.
For long-term stays in nursing homes, individuals often need to explore alternative payment options. This may include utilizing personal savings, long-term care insurance, Medicaid (for those who qualify), or other assistance programs.
In terms of price, nursing homes can be quite expensive. The average cost of a nursing home in Oklahoma City ranges from $5,551 to $7,391 per month, depending on factors such as location, amenities, and required medical care.
These costs can increase quickly, especially for individuals requiring extended stays or specialized medical care.
Nursing homes are often a short-term solution for individuals with specific medical needs, such as post-hospitalization rehabilitation or complex medical conditions requiring 24/7 skilled nursing care.
Assisted Living: Emphasizing Quality Living
An assisted living center offers a different approach to senior care. It focuses on providing a supportive environment that promotes residents' independence, social engagement, and overall quality of life.
Skilled nursing centers primarily concentrate on medical care and supervision. Assisted living and memory care prioritize independence and overall well-being.
Assisted living communities offer a wide range of amenities:
Private or semi-private living spaces
Communal dining rooms
Planned social activities
Transportation services
Personalized care plans
Assisted living allows seniors to live in a supportive and engaging environment where they can focus on enjoying life, forming friendships, and participating in activities that bring them joy.
10 Reasons to Choose Senior Living at The Gardens at Quail Springs
Assisted living and memory care at The Gardens at Quail Springs provide seniors with a hassle-free lifestyle.
Independence is highly valued in our community. Residents are encouraged to maintain their autonomy and make decisions about their daily routines and activities.
1. Personalized Assistance. Our community provides assistance with ADLs, medication management, home maintenance, and housekeeping.
2. Engaging Activities. Residents have the freedom to participate in various programs and events tailored to their interests and hobbies, ensuring a vibrant and fulfilling lifestyle. Pet therapy and music are always resident favorites.
3. Social Connection. We foster a sense of belonging and companionship among residents. Our Activities Director organizes social activities, outings, and special events to encourage new relationships.
4. Community Bonding. Residents can form friendships, share experiences, and participate in group exercises, games, and cultural activities.
5. Comfortable Living Spaces. Our accommodations are designed to be cozy and inviting. Spacious living areas provide independence. Common areas encourage socializing and relaxation. It's a completely homelike atmosphere.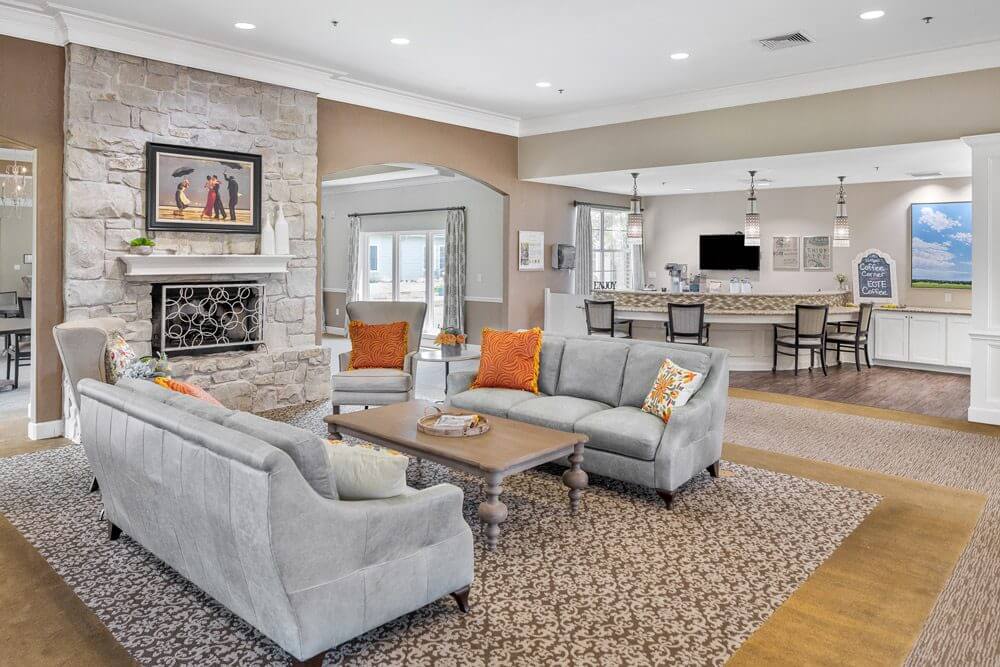 6. Serene Outdoor Spaces. Enjoy our beautifully landscaped gardens, walking paths, and comfortable sitting areas. Residents can connect with nature, unwind, and spend time outdoors. The pool parties are our favorite.
7. Nutritious Dining. Our on-site culinary team prepares delicious and nutritious meals with OKC flare. Menu options can cater to individual dietary needs and preferences.
8. Compassionate Care. Our dedicated team is trained to provide compassionate care and support, prioritizing residents' comfort, well-being, and overall satisfaction. We treat residents like members of our family.
9. Peace of Mind. Families can have peace of mind knowing that their loved ones are in a caring environment with 24/7 support available when needed.
10. Vibrant Community Life. At The Gardens at Quail Springs, residents can embrace a lifestyle filled with friends and fun. Our services are here to provide long-term care that feels like home.
Choose The Gardens at Quail Springs for a senior living experience that combines personalized care and life satisfaction.
Choose The Right Senior Care Option in Oklahoma County!
Contact us for long-term assisted living and memory care services in the Quail Creek neighborhood. In a short conversation, we can outline the personal care plan that works for you!