Senior Living | Oklahoma City: News & Resources
Welcome to a resource for finding senior living in Oklahoma City. Our blog page is designed to help inform older adults and their family members in their search for senior housing and care.
Get a better idea of when it may be time to consider assisted living or memory care. Learn more about dementia care specialists and discover the cost of assisted living in Oklahoma in our blog postings.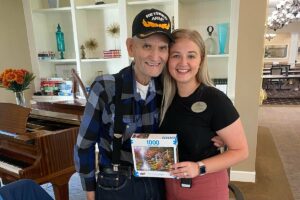 As people age, planning for their future well-being becomes increasingly important. Securing a comfortable, supportive environment is essential for maintaining a high quality of life.
Read More »
Have more questions about senior living near you?