As people age, planning for their future well-being becomes increasingly important. Securing a comfortable, supportive environment is essential for maintaining a high quality of life. Long-term care communities in Oklahoma City (OKC), like The Gardens at Quail Springs, offer advantages for their residents and loved ones, like caring team members who provide round-the-clock assisted living and memory care services. That's just a summary, though: The benefits of long-term care cannot be emphasized strongly enough.
What services do long-term care communities provide?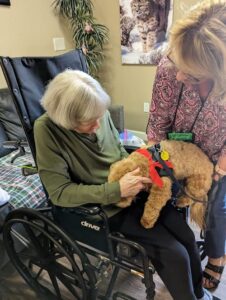 Long-term care facilities in Oklahoma City are designed to provide seniors with supportive, nurturing environments. They offer a range of services and amenities tailored to meet the unique needs of older adults at any time of day or night.
The need for long-term care can develop gradually as seniors age, but according to the National Institute on Aging, an unanticipated injury, illness, or accident can cause an immediate need for these services. That's why it makes sense to explore the options and plan for the possible need of senior care.
Comprehensive Medical Assistance
One of the primary benefits of long-term care communities in Oklahoma City is access to comprehensive medical assistance. Residents receive personalized care plans from trained professionals who understand their needs. This level of care can provide peace of mind to both seniors and their families, who can rest assured that their health needs are being consistently and thoughtfully addressed.
Safety and Security
Security is also a top priority in long-term care communities. Seniors can enjoy a living environment where trained team members are dedicated to their well-being with round-the-clock support and 24/7 emergency services. From secure entry points to emergency response systems, these communities are designed to minimize potential risks and ensure residents feel protected.
Social Engagement and Activities
Living in a long-term care community in Oklahoma City doesn't mean that residents must sacrifice social interactions. These communities offer a variety of engaging activities and events to keep residents connected and entertained. Options like nurse-directed wellness programs, pet therapy, holiday parties, and group outings offer endless opportunities to make new friends and maintain an active, rewarding social life.
Delicious Dining Options
Team members at long-term care facilities in OKC understand the importance of nutrition for seniors. They prepare and serve delicious dining options that cater to various dietary needs. Residents can enjoy nutritious, chef-prepared meals that elevate their dining experiences – the food can be served in dining areas or delivered to resident apartments.
Assistance with Daily Activities
Daily activities can become challenging for older adults, potentially impacting their self-confidence. Long-term care communities provide personalized assistance with tasks such as dressing, bathing, and medication management. This kind of compassionate support allows seniors to maintain their independence and dignity.
Peace of Mind for Families
Families of seniors living in long-term care communities in Oklahoma City can enjoy peace of mind knowing that their loved one's health and well-being will be provided for by trusted professionals. Just as importantly, regular updates and open communication channels between staff and families ensure that everyone is informed and involved in their loved one's care.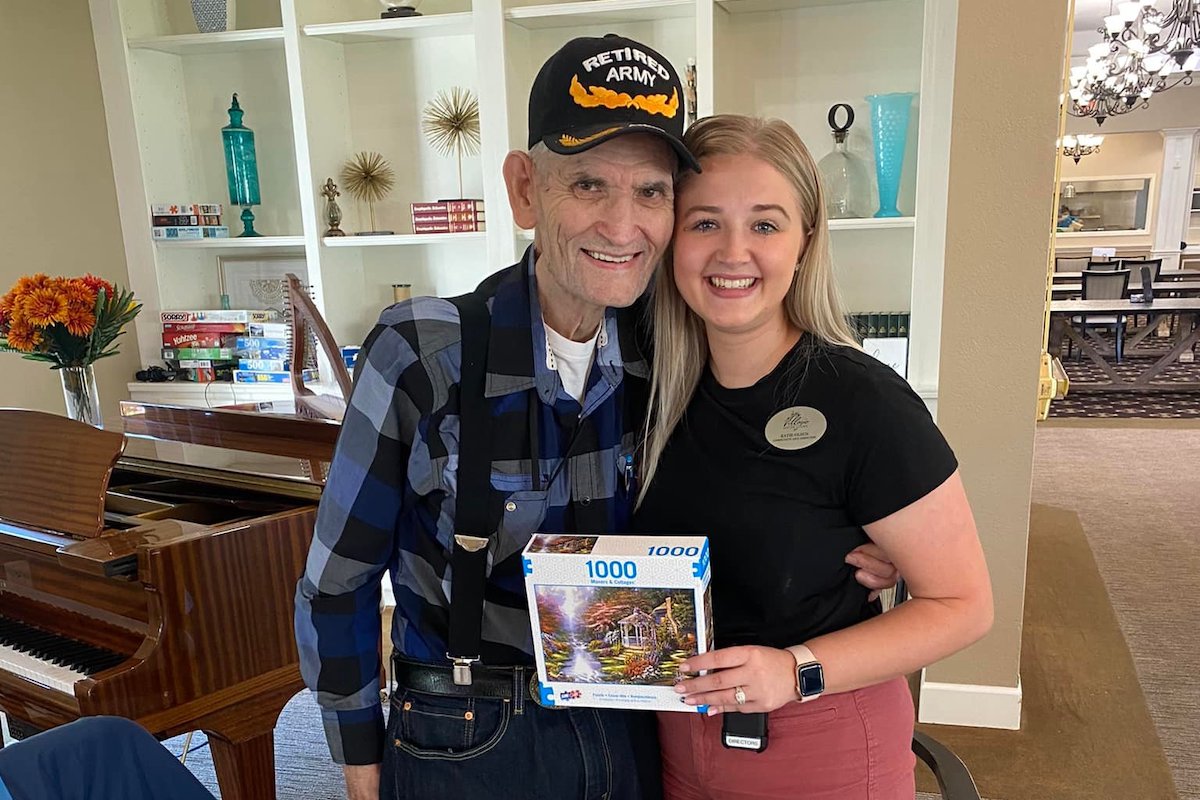 Long-Term Care Communities Have Wide-Reaching Benefits
Long-term care communities in Oklahoma City provide services designed to meet a resident's personal, medical, and emotional needs over time. The goal is to help each one live as safely and independently as possible. The benefits are wide-reaching, including everything from comprehensive medical assistance to social engagement and peace of mind for families.
Long-Term Benefits: Residents Thrive at The Gardens at Quail Springs
When considering long-term care facilities in Oklahoma City, it's essential to choose a community that aligns with your needs and preferences. The Gardens at Quail Springs offers all the benefits mentioned above and has a longstanding reputation for excellence. Their commitment to providing a secure and supportive environment for seniors sets them apart.
To discover more about The Gardens at Quail Springs and secure a spot in our welcoming community, contact us today. Your loved one's comfort, safety, and well-being will always be our top priorities.