Are you or your loved ones looking for assisted living in OKC or memory care in Oklahoma City? As the senior population in the area continues to grow, there is a great need for senior living communities that offer exceptional care and amenities.
That's why we are here to introduce the new management team of The Gardens at Quail Springs. Owners and operators Suzanne and James Denny bring 50 years of senior living and hospitality experience to this assisted living and memory care community in OKC.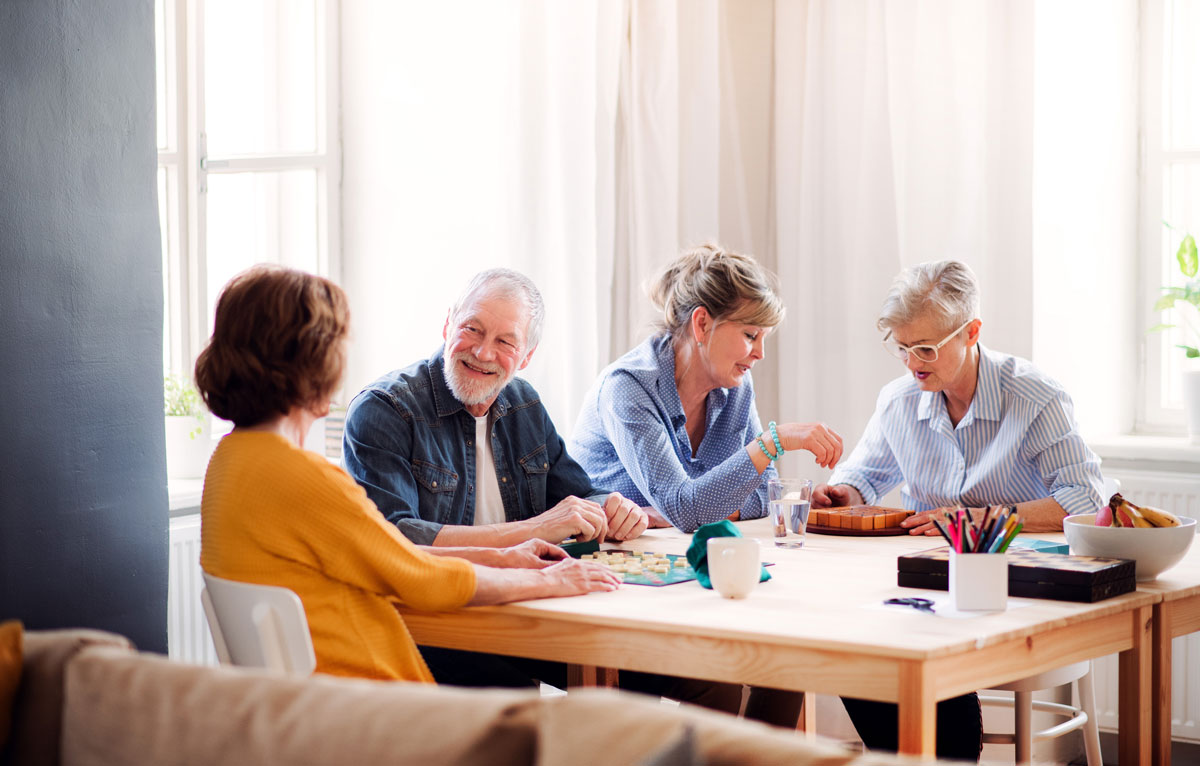 Hands-On Owners Offer Trusted Assisted Living and Memory Care in Oklahoma City
James and Suzanne have developed a simple yet effective approach to operating senior living communities across Texas and Oklahoma. They value people and relationships, starting by building a team of dedicated caregivers passionate about providing exceptional care to seniors.
At their senior living communities, they have created a warm, welcoming environment where residents feel comfortable and at home.
The focus on catering to the needs of their residents and providing personalized care has allowed the hands-on owners to build a tight-knit community of seniors at varying stages of life. Their care approach goes beyond just providing daily activities and meals; they also ensure their residents receive medical care and emotional support.
The Need for Premium Senior Living Communities
Approximately 10,000 people turn 65 every day in the United States. All baby boomers will reach that milestone by 2030, bringing the senior population to over 73 million. It's no surprise that resort-style senior living communities are in high demand.
Oklahoma has over 1.4 million residents over 50, representing about 34 percent of the state's total population.
The new generation of seniors seeks an active and social lifestyle with resort-style amenities. Communities offering options for recreational activities, daily dining, and fitness centers are in high demand.
In these communities, residents can spend time with others their age, participate in fitness or recreational activities, and feel independent while enjoying a vast range of dining, entertainment, and cultural options.
Additionally, with the rise in dementia cases, Oklahoma seniors who require assistance are increasingly seeking assisted living communities that cater to memory care in Oklahoma City. Approximately 43 percent of assisted living residents in Oklahoma have some form of dementia.
Alzheimer's and dementia care communities offer specialized care in a secure environment. Memory care programs and breakthrough therapies are designed to help maintain cognitive abilities.
Overall, seniors are increasingly opting for the attractive and well-equipped living arrangements provided by resort-style communities to enjoy their golden years comfortably and securely. The Gardens at Quail Springs is now open to provide for these lifestyles in Oklahoma City.
Assisted Living and Memory Care Under New Management in OKC
Located in Oklahoma City, The Gardens at Quail Springs offers a range of assisted living amenities, including shopping and recreational trips to nearby parks, movies, and restaurants. Scheduled local transportation is provided for appointments, and residents can enjoy art, pet, and music therapy.
Three chef-prepared meals a day are available in the dining room or delivered right to your door for those who choose to dine in. The casual bistro is perfect for a quick snack or a leisurely meal with family and friends.
In addition to all of these features, physical therapy is available on-site. Dedicated team members are here to assist in the details of residents' personalized care plans. Some of the senior care services include:
Bathing, dressing, and grooming
Mobility assistance
Medication management and administration
Housekeeping and linen services
Nurse oversight and 24/7 support
For memory care residents, The Gardens at Quail Springs offers a signature program called "A Garden Walk." The memory care program compassionately supports residents and family members. Dementia care specialists provide a secure and familiar environment that is complete with purposeful activities.
Making seniors feel valued and seen is vital to the mission of the Garden Walk Program.
Welcome to Assisted Living and Memory Care: Oklahoma City Alternatives
Trust The Gardens at Quail Springs for unparalleled senior living in Oklahoma City, OK. Contact our expert team to arrange a tour!