As we age, there may come a time when living independently becomes increasingly challenging. Assisted living can provide the support needed for a comfortable lifestyle while still fostering independence. If you're considering assisted living in Oklahoma, you're in good company.
Oklahoma assisted living communities offer an exceptional blend of amenities, affordability, and quality senior housing. Here are some reasons Oklahoma City is an excellent option for assisted living. Discover a new community focused on earning trust and providing seniors with purpose.
Why Assisted Living in Oklahoma and Oklahoma City is Great
Cost of Living
One of the significant benefits of assisted living in Oklahoma is its cost of living. The state and Oklahoma City are known for being one of the more affordable regions in the country.
According to BestPlaces, Oklahoma City ranks well below the national average in cost of living. At 15.6 percent lower than the national average, seniors who choose assisted living in OKC can maximize their savings and not worry about depleting all their assets to receive professional care.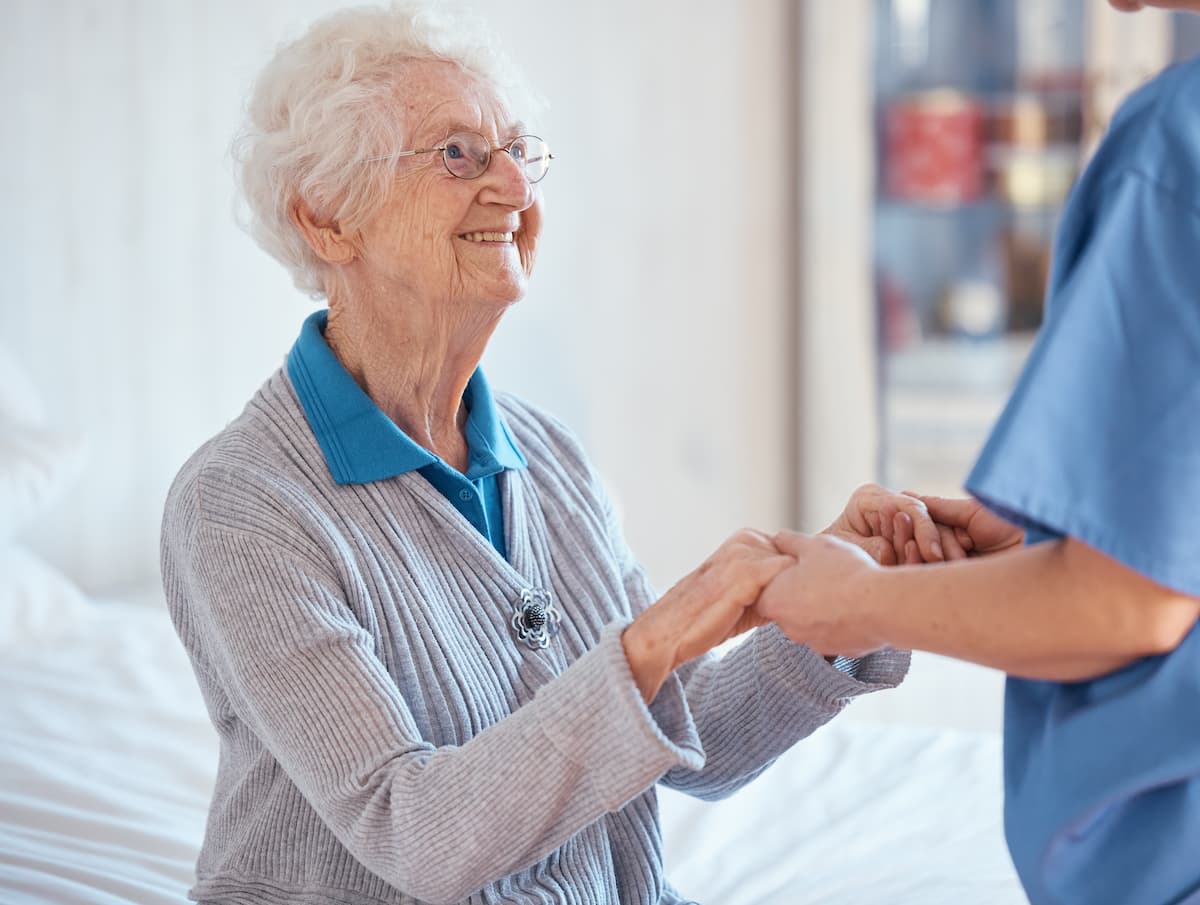 How much is assisted living in Oklahoma?
Assisted living in Oklahoma is an average monthly cost of $3,855. That is around $700 cheaper than the national average for a senior care community.
Assisted living in OKC averages $4,800 per month. However, assisted living communities like The Gardens at Quail Springs offer surprisingly cost-effective rates for all-inclusive senior living.
Quality Senior Living Facilities
Another great benefit of assisted living in Oklahoma City is the broad range of quality senior living facilities available. This includes The Gardens at Quail Springs, which under new management, is setting out to be one of the top assisted living communities in Oklahoma City.
The Oklahoma Senior Journal recently described our community perfectly:
"These two people care, care, care. They are the true blue, 'we want to make our senior's lives more comfortable, more fun-filled, and give them purpose.'"
The Gardens at Quail Springs offers a range of living options and excellent upscale amenities to suit each resident's needs. Our teams' commitment to personalized care ensures residents receive the care and attention they need to promote dignity and independence.
Affordable and Top-Quality Healthcare
Another benefit of receiving assisted living in Oklahoma City is its accessibility to affordable and top-quality healthcare. With several reputable hospitals and medical centers in the area, you can be sure your loved ones can access the care they need when needed.
Access to excellent healthcare to address medical issues never has to be a concern when it comes to receiving assisted living care. Some of the nearby medical facilities to our community are:
Mercy Hospital Oklahoma City
Oklahoma Heart Hospital
Mercy Rehabilitation Hospital Oklahoma City
North Oklahoma City VA
Convenient Access to Various Amenities
Finally, seniors who choose assisted living in Oklahoma City can enjoy the wealth of entertainment options it provides. Oklahoma City offers plenty of charming parks, museums, theaters, golf courses, and shopping centers.
Seniors in assisted living communities can take advantage of these amenities and enjoy multiple social activities throughout the year.
Assisted living residents in our community enjoy trips to nearby attractions and eateries such as:
Sonic
The garden center a Lowe's
Martin Park Nature Center
The Gardens at Quail Springs
The Gardens at Quail Springs is where seniors and their family members are finding a top choice for assisted living in Oklahoma City.
We provide customized care for residents, a comfortable resort-style environment, and an unmatched service designed to help residents reach their full potential. Our assisted living and memory care community offers a wealth of amenities, including:
24-hour nursing care
Chef-prepared Oklahoma cooking
Transportation
Medication management
Personalized assistance
Housekeeping
Oklahoma Seniors: Visit Premier Assisted Living in OKC, OK
Husband and wife owners of The Gardens at Quail Springs, James and Suzane Denny, are committed to providing a premier senior living option that focuses on the happiness of residents and team members. Their mom-and-pop approach is a benefit that offers trust to Oklahoma seniors and their families.
Contact us to arrange a tour.